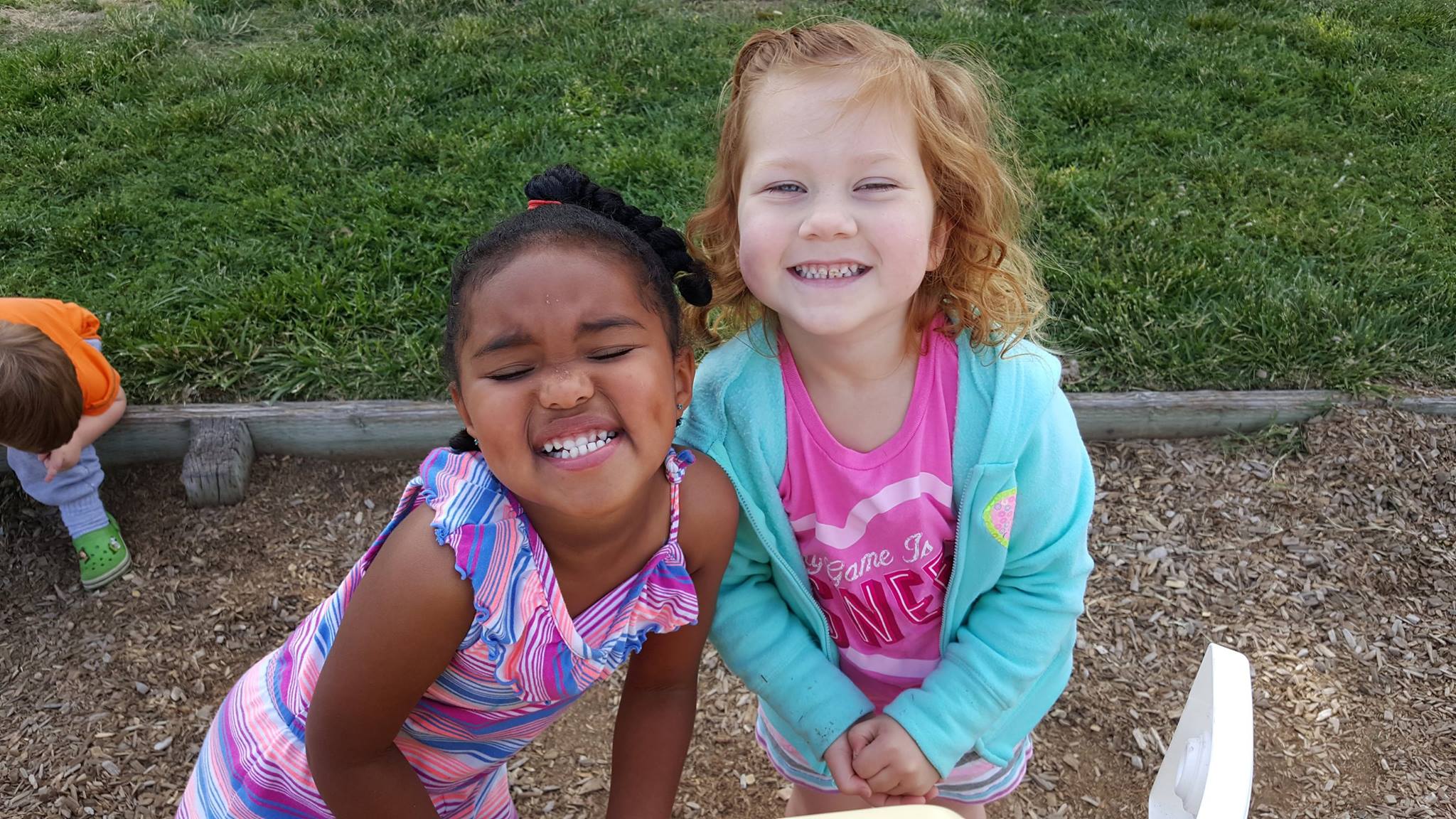 Enrollment
We are currently enrolling 18 months to Pre-Kindergarten Students! Bring you child into a safe, clean and excellently taken care of facility at FLC so they can be in a great environment for them to lean and thrive!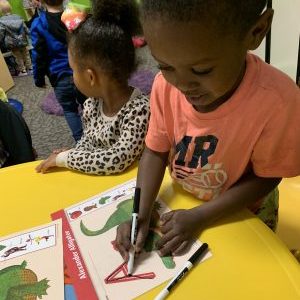 Curriculum
Our curriculum is designed  to make learning fun and engaging for your child. With both indoor and outdoor lessons, engaging circle times and a variety of  educational activities, your child will be learning and growing at a rapid pace.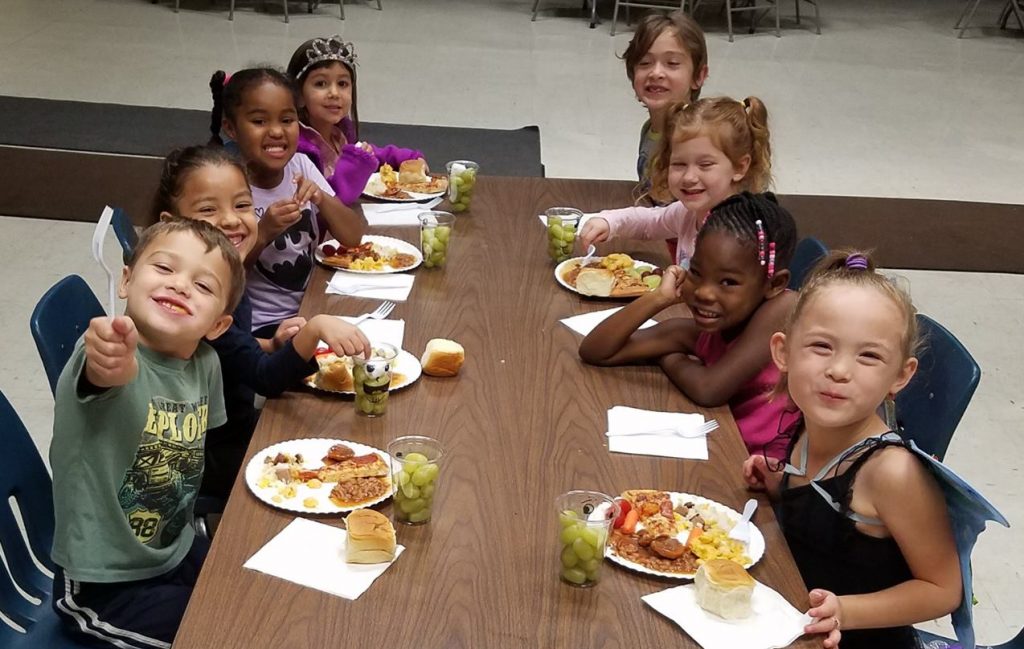 Meals & More
Every nutritious meal at FLC is cooked fresh daily.  You child will have breakfast, snacks, and lunch designed to give your child fuel to keep them learning and having fun!
We are a childcare facility serving Sacramento families for over 20 years. Our mission is to develop and train tomorrow's brightest stars through a loving and structured environment meeting their educational, social and emotional needs. Our whole child approach builds character and behavioral strengths while preparing our students for a positive K-12 experience.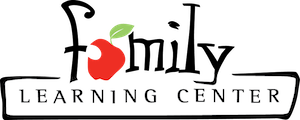 At Family Learning Center, we believe in bringing children to their full potential through early childhood development. We offer programs for children ages 18 months old through school age. We provide a loving, Christ-filled environment where the child can learn and grow, becoming well-rounded and giving them the tools to be successful in every area of life.
Our Pre-School. Our Family. Our Community
We care for kids and the community they live in.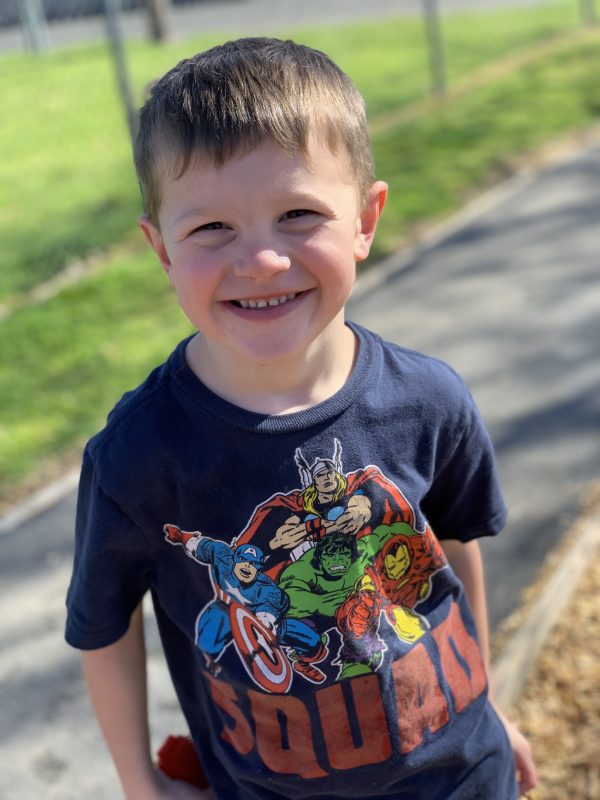 Reading
Story time is a big favorite of many children. It helps grow imagination and creative thinking. The children are also taught basic letter and word recognitaion to prepare them for reading on their own.
Science
Learning and science can be so fun when we bring it to life. During the year the children make sensory bags, dig through ice to find dinosaur bones, make slime and much more. Some of the ways they grow in different skills while doing different activities are, observing, asking questions, communicating, measuring, predicting, and making mistakes.
Art
Arts and craft is one of the children's favorite times. Children get to express themselves through art in multiple different ways. All age groups get to experience different ways to use materials to create masterpieces. They are able to use anything from beans to shaving cream to design unique projects. Teachers will provide the materials and all the children to explore the materials in their own way.
Music
Music and movement is an everyday activity in all classrooms. Children use different instruments to dance to music or create their own. It's a time to express themselves using their body or instruments. Teachers allow children the choice for independent or group music time such as creating a band.
What Our Families are Saying
My son started here and a few weeks ago and he LOVES IT!! He loves all the teachers and is excited to go everyday. Highly recommend!
Lisa M.
This school is AMAZING!!! My two oldest have gone on to elementary school and both were at the top of their classes from the beginning of the school year because of the academics taught at FLC. Outstanding school, outstanding staff, LOVE IT and highly recommend this school to everyone.
Anne C.
So grateful for FLC, very family oriented! They have a great security feature for entering the school building, and great teachers. My eldest son now in 1st grade did great in Kindergarten after attending pre-school here, was reading and writing neatly in pre-k, which made kindergarten easy to transition into.
Jessica B.
Finding a pre-school that has excellent academic standards as well as a safe, fun and caring environment was VERY IMPORTANT TO ME!! The staff as done a great job with everything from helping my girls potty train to developing friendships with other kids. GREAT FIND!
Rachel T.
FLC is a top notch school! We have  2 children currently enrolled in the school. They both began reading at the age of 4 and continue to LOVE reading now. The teachers are wonderful! They are patient and it is apparent that they love what they do.
Eleanor B
This center is awesome! All of our kids started at this school when they were 18months old and attended through Pre K. All of our kids started kindergarten at the top of their class and have stayed at the top throughout school.
Anne K.